The Japanese Language Department will move to a new location on April 1, 2023.
New Address: 4-1 Ichiban-cho 1-chome, Matsuyama-shi, Ehime-ken, 790-0001
About study courses
1 year or 2 year course are available for April in-takes that is programmed for those who aim to proceed to Japanese universities or technical colleges.
1.5 year course for October in-takes.
The courses are programmed to obtain certain levels by the time of graduate, N2 Japanese Language Proficiency Test for those from non-kanji user countries, and N1 for those from kanji user counties.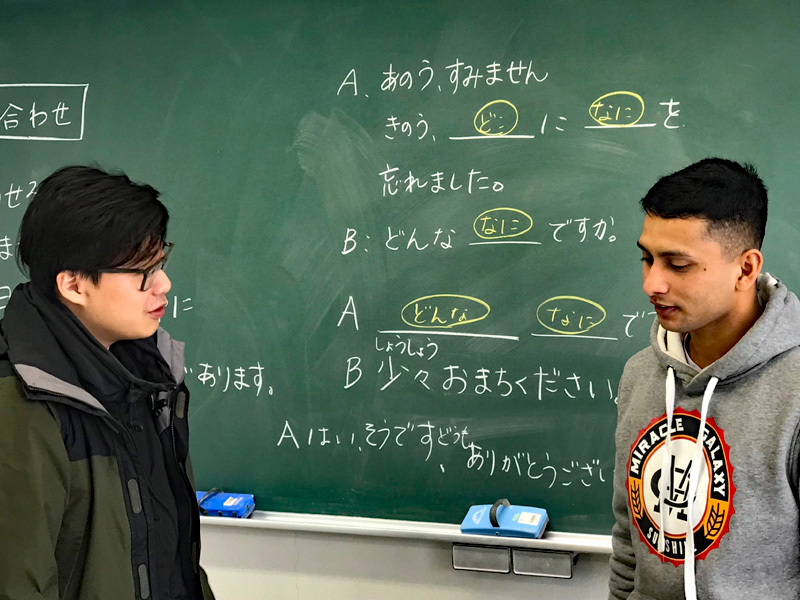 POINT1
Class composition with Japanese language levels on each student
After the enrollment, you are to take a Japanese language test, to make decision and to divide classes into different levels.
This enables students to learn in their own pace, therefore, students can obtain deeper understanding towards Japanese.
Classes are rearranged in every half-term depend on students' knowledges. Students can engage with their studies among the classmates with similar levels from different countries.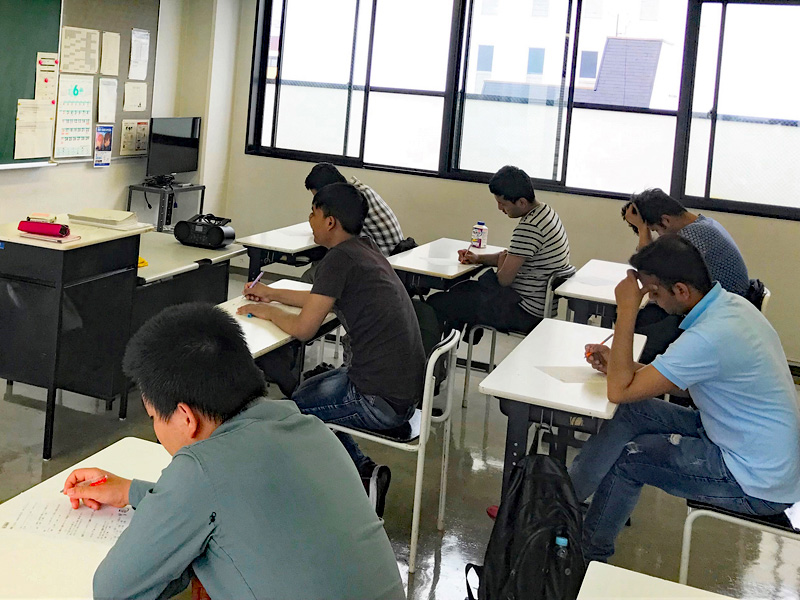 POINT2
Strong support with a class teacher to a small class
We adopt system that composes one Japanese language teacher to a small class, to give guidance and support on each student's learnings and the future education.
A small class with one class teacher allows attentive support for students.
A class teacher supports all the process including how to choose the future education, preparation of the entry form, examination strategy advices and the enrollment procedure after acceptance by the institution, to solve every concerns students may face when proceeding to the future pathways in Japan.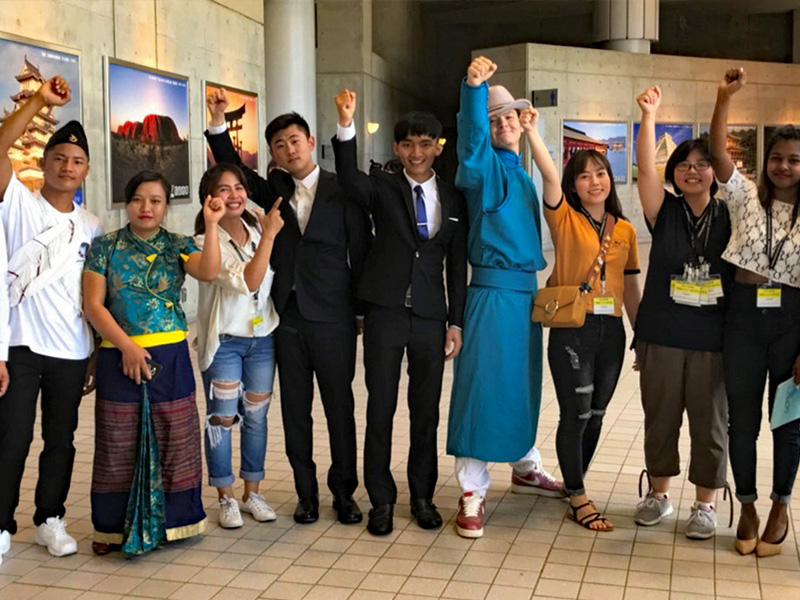 POINT3
Program that draws out students' enthusiasm
By recognizing their own ability in a tangible way, it draws out enthusiasm to learn more. There are programs not only happens in the classrooms but events outside the typical classes such as a speech competition and unique classes with lectures from other fields, so that the students want to communicate more in Japanese.
School characteristics
We have range of events and support to assist, which enable students to spend a fulfilling school life in overseas.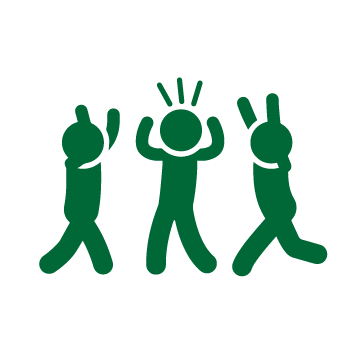 Full of in-school events
There are School Festivals and Sports Festival events organized for entire Kawahara Gakuen Group.
As those events are programmed with local Japanese students, this creates opportunities to communicate with local students.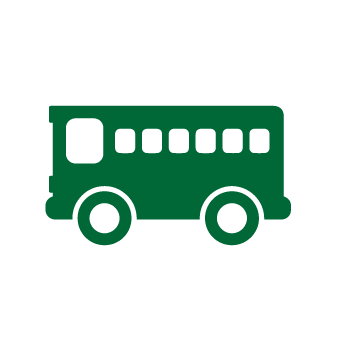 Off-campus learning
We incorporate variety of off-campus learning to learn Japanese culture and the lifestyle.
There are many scenes to learn about culture and history outside of the classrooms.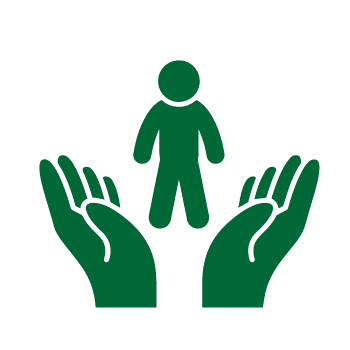 Support during study overseas
Feel easy on your life while studying in Japan, as we offer supports from maintenance of your accommodation and finding part-time job, various procedures and dealing during illness, and all other problems you might face.
The school is located in the middle of Matsuyama city. There are convenience store, department store, shopping arcade, restaurants, General Hospital and all kind of stores nearby.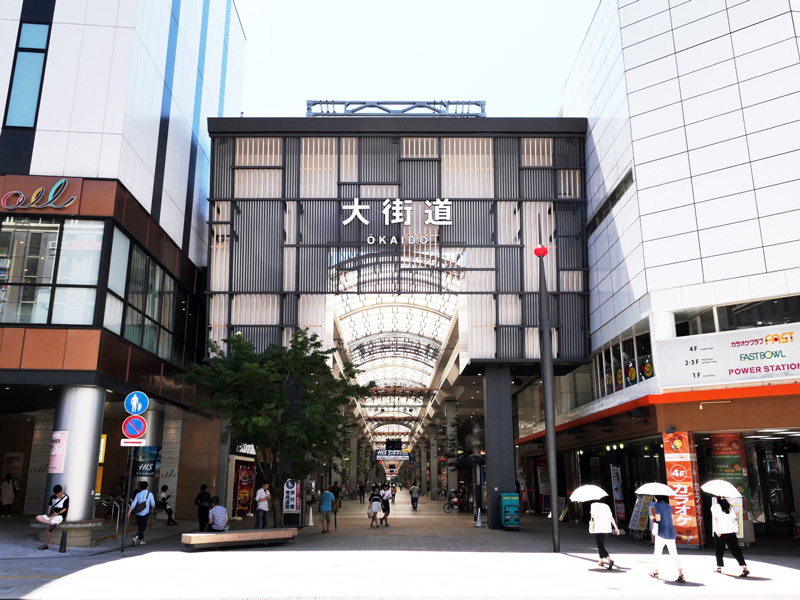 About the future educations
About 90% of graduates from our Japanese language course enter Japanese universities or technical colleges.
The classroom teacher gives full support during times before entering future education.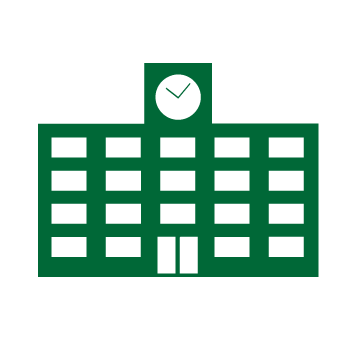 Enable to choose the future education within Kawahara Gakuen Group
As for the future education, there is 'international business course' designed for international students in our colleges, to learn translator tasks, English and other business skills which are necessary in Japan.
Also, with N2 or higher levels of Japanese Language Proficiency Test, it enables you to internally enter one of the technical colleges within Kawahara Gakuen Group for future education.
At our 9 technical colleges, you can choose to learn in the courses such as IT, Social Welfare, Medicine, Animation, Pets and more.
There are a system that gives partial exemption on enrolment fees or tuition fees for those who proceed with the internal education system.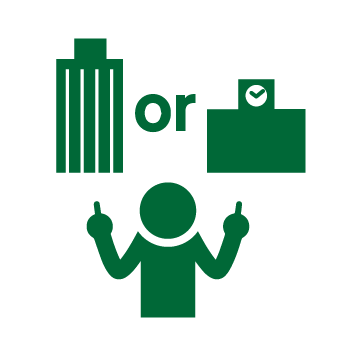 Major Universities and technical schools for future education
University: Ehime University, Matsuyama University, St. Catherine's University, Kobe University of Welfare and more.
Technical College: Kawahara Computer Business College International Business Course, Kawahara Medical Welfare College, Kadan Automobile Technical College, Chiba Mode Business College, Ehle Institute, Kobe YMCA College, and more.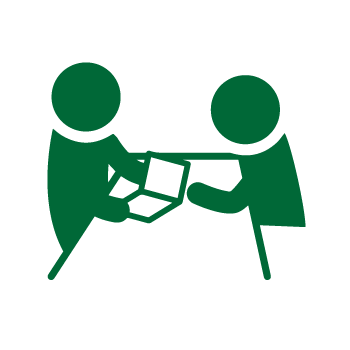 Support for future education
From consultations on where to proceed, preparation of the application forms, direction on the examinations, procedural guidance on enrolment after acceptance, we do offer strong support for your future pathways.
consultation on the future education
individual interviews for the future education
introduction of universities and colleges
school visits
guidance on preparation of documents such as the application forms
support on interview exams
support of the entrance procedures  And more
What's Matsuyama?
Where is Matsuyama?
What is it looks/feels like? Is it hot, or cold? As an international student,
we are sure you have a lots of unknowns and questions about Matsuyama.
Let's see what's there in Matsuyama.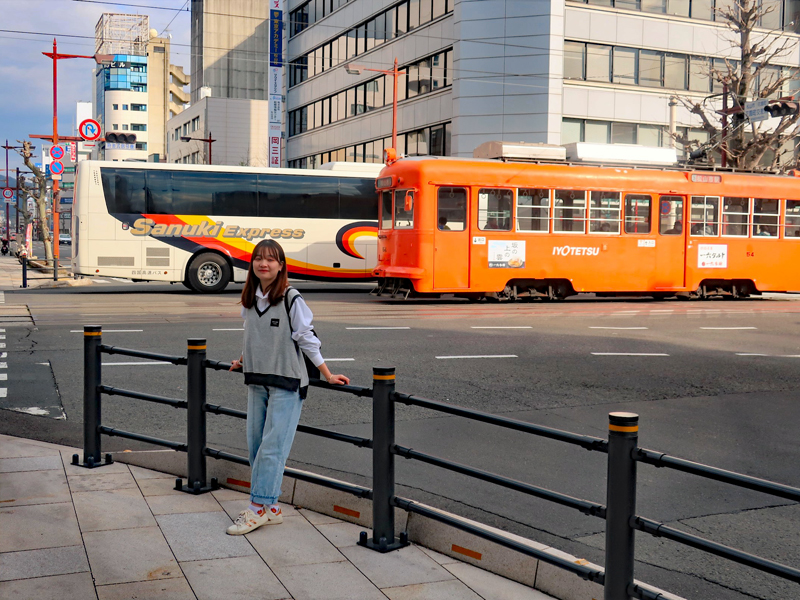 Where is Matsuyama?
The school is located at Matsuyama city, Ehime prefecture in Shikoku Region.
Matsuyama city is surrounded by the ocean and the mountains. It is facing calm Setonaikai (Seto Inland Sea), the area is warm and has less rain throughout the year.
The town has not many slopes, which means traveling by a bicycle is convenient and the cost of transportation is less.
It has charms of both convenient urban-lifestyle and relaxed countryside-lifestyle.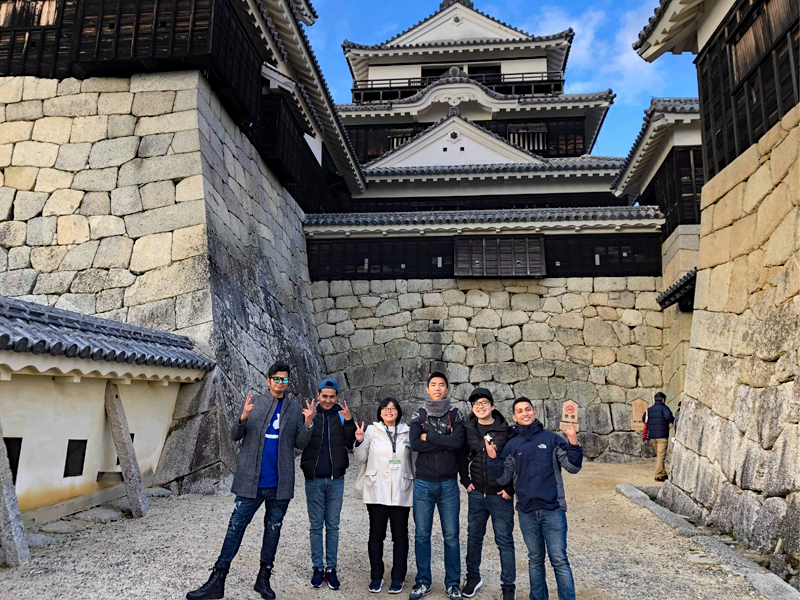 What is there in Ehime/Matsuyama?
Places and facilities that gives you the experience of the history and culture: Matsuyama castle and the oldest hot springs in Japan called Dogo Onsen.
Outdoor activities: cycling road on the sea (Shimanami Kaido), zipline that cuts across above the ocean (Ehime Kodomo no Shiro, children's castle).
Traditional crafts workshop: Ozu pearl accessories craft, ceramics workshop at Tobu.
Above is just a few. During your holidays, you can plan to visit various places and join activities at ocean and mountains.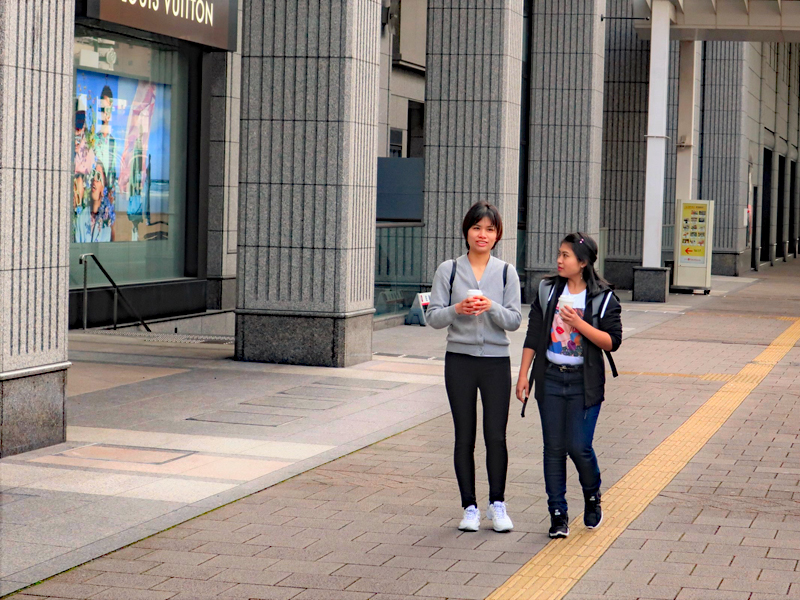 Life in Matsuyama
The rent and food in much cheaper compare to Tokyo or Osaka, which means you can lower your living cost.
Also, the student's apartment is located at walking or bicycling distance, you will not need to worry about transportation cost.
※An example of living cost of a month
Matsuyama
Tokyo
Osaka
Rent
About 23,000 yen
About 66,000 yen
About 55,000 yen
Utility bills
About 10,000 yen
About 10,000 yen
About 10,000 yen
Food expenses
About 25,000 yen
About 30,000 yen
About 27,000 yen
Transportation expenses
(For biking and walking) 0 yen
About 5,000 yen
About 5,000 yen
etc.
(Entertainment expenses / Everyday expenses)
About 23,000 yen
About 30,000 yen
About 30,000 yen
Total
About 81,000 yen
About 141,000 yen
About 127,000 yen
Interview of the international students
We interviewed few of our current students.
They all are doing their best to achieve their admirable goals!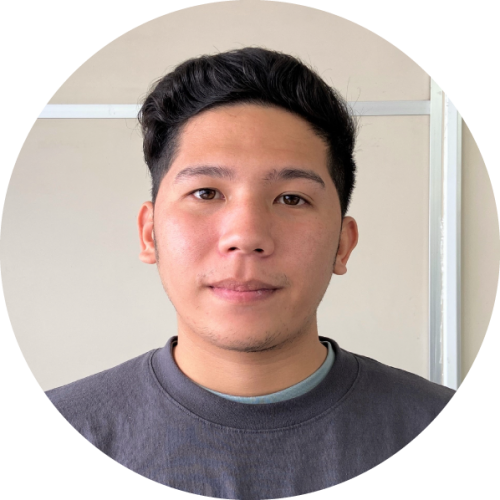 BAAY DERICK JAY ABOGADO
from the Philippines
Tell us what made you to study in Japan?

I love Japanese culture, so by studying Japanese, I thought I could take my family to many places and travel in Japan. That's why I wanted to learn Japanese.

What is the best thing about entering Kawahara Computer Business College?

All the teachers are nice and class are very interesting, I'm enjoying my school time. I've made friends with different cultural backgrounds, so I'm having so much fun.

How do you describe Matsuyama?

Matsuyama is relaxed and convenient town which is suitable for the international students to live overseas for the first time. I look forward to go out to places on my day offs, as the scenery is beautiful. I am glad to live in Matsuyama.

What is your dream?

To start, I'd like to study my best to graduate with N2 level. I would like to get a job then be successful as good as Japanese people.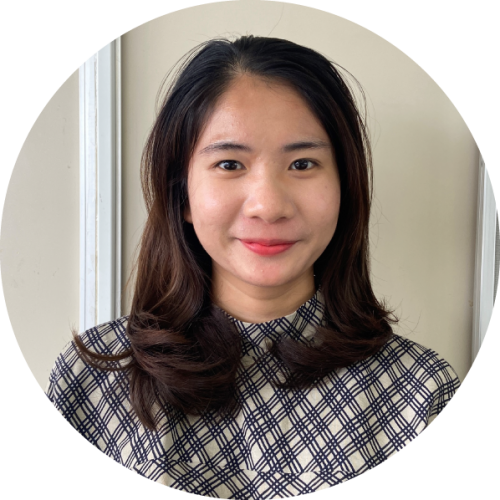 NGUYEN THI OANH
from Vietnam
Tell us your favorite things about Japan.

My favorite thing about Japan is the environment. I love that there are many sights with rich in nature.

What is the best thing about studying Japanese in Matsuyama?

The climate in Matsuyama is warm and has less natural disaster, so it's calm. I adjusted myself really quickly, so it's very suitable for the international students to live.

Tell us the good things about Matsuyama.

The people in Matsuyama is really kind. My neighbors always treat me nicely. The teachers at Kawahara Computer Business College teach classes thoughtfully so it's easy to understand.

What's your dream?

My dream is to work at Japanese company. Since I've studied international trade degree at the University, I'd like to join a trading company.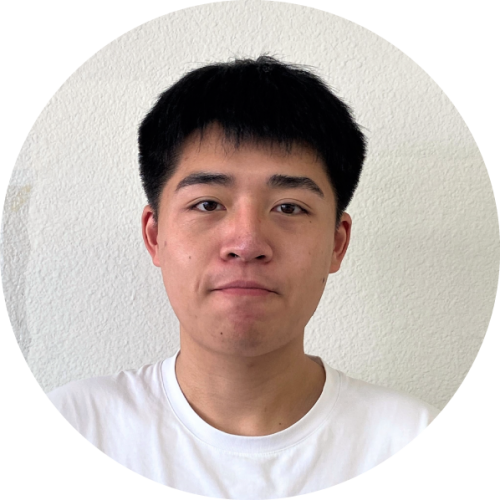 What's the good thing about enrolling in Kawahara Computer Business College?

Guidance from the teachers are easy to understand. Even during outside the class room, they teach us so maybe things.

What's the fun events you've attended?

The field trip to Matsuyama castle and School Festival were fun. It was a great and memorable event when we made and sold Vietnamese drinks at School Festival.

Tell us any good things about Matsuyama.

First of all, the great food like mikan (mandarin oranges). The secondary, not just food but also there are many places to visit such as Matsuyama castle and Dogo Onsen. You'll never get bored.

What is your dream?

My goal right now is to enter the Faculty of Engineering at national university, get a job in Japan like my father then be successful.
About Kawahara Gakuen Group
An incorporated educational institution Kawahara Gakuen, is comprehensive institution that holds 9 technical colleges, an University, an upper secondary specialized training school, a High School and 4 kindergartens which are located around Matsuyama city, Ehime prefecture where has calm weather and less natural disasters such as earthquakes and typhoons.
Entering one of Group's Colleges is possible for your future education. As the most of the colleges and university are located within Ehime prefecture, it enables you to lower your moving cost when you chose to take a path on this internal education.
Also, during the events organized by through out all the colleges, you can communicate with Japanese students with similar age who study various fields, which can improve the ability of your Japanese Language.